"California" // LINEUPOKC Exclusive Drop
Trip G Official Music Video + Interview // "California"
"I want people to know that every time they see my name on a song It's going to be a good song. I also want people to know that I have worked extremely hard to get where I am at right now."
22 Year old Oklahoma City rapper Trip G whose real name is Santray Long gives LINEUPOKC an exclusive interview, and dropped the official music video "California."
Where did the name Trip G come from?
"Trip G is actually short for Triple G (God, Goals, and Greatness). The name did not take much thought and the reasons why is because I keep God in my heart and I know that anything wouldn't be possible without him. As far as "Goals", I'm big on setting personal goals for myself and then achieving them. Setting personal goals motivates me and also keeps me on track with myself and as far as greatness goes, I want to be the best in everything I put my heart into. I know I can achieve anything I put my heart into."
What got you into music?
"I would say what really got me into music was my dad. Growing up my dad used to produce and rap. His favorite rapper was Master P so pretty much all I grew up on was no limit. After my dad passed away I decided to take music more serious, I feel like this was meant for me to do. Music that is, he would be extremely proud."
What's it like for you being a hip hop artist in Oklahoma?
"It is tough. So far I have been rapping for 6 years and I am just now starting to get recognition for my music. It definitely pushes me to go harder."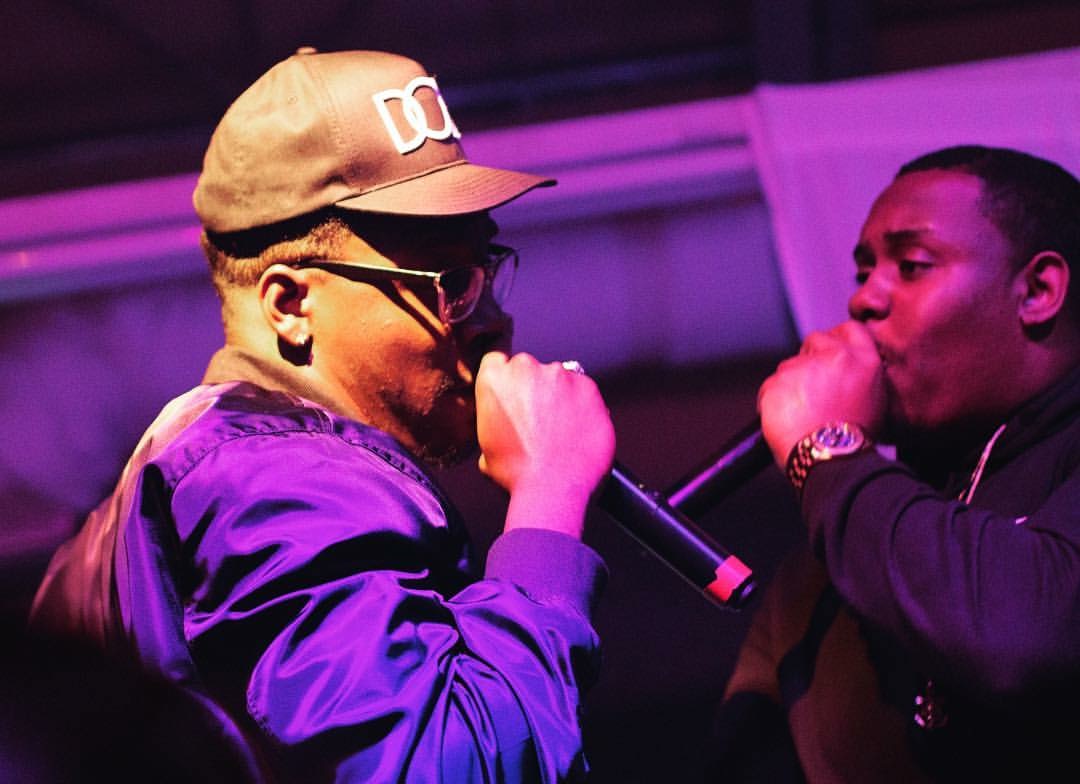 What's this song about, and tell us a little bit about the creative process of making your music.

"On June 15th Jabee invited me to California with him. I had the opportunity to perform out there and enjoy the state itself. I was inspired so when we were driving back to OKC I wrote a rap about it. When I am creating music I like to challenge myself on my flow. I try to switch my flow and stay consistent with Every line I say."

 

Tell us about the video and the creative process of shooting it and putting it all together.

"So the video was shot here in OKC and my manager Daniel Hernandez filmed it. Daniel edits the videos and normally keeps me updated throughout the process. We wanted to come with a smooth classic type look. We also came up with the idea of shooting a video inside a store. I felt like the visuals matched the tone of the beat. The female that was in the video with me is a good friend of mine and her name is Aleyah Luper."

 
What projects have you put out recently and what do you have coming up?
"I recently put out a mixtape titled Freebam. I released it on January 20th 2017, its available on Spinrilla and Soundcloud. I am currently wrapping up my EP. Its titled Season 1 and all of the tracks are produced by ADHD. I would consider ADHD my go to guy when it comes to production. He's been producing for years and also produced 2 of the songs from my mixtape Freebam. So we decided to team up and do a collaboration EP. I don't have a release date for it yet but I can say that it will be released this year."
What's the best show you've performed at and why?
"The best show I performed at was when I opened up for Lil Dicky. My manager Daniel booked me for OU's Fraternity Pi Kappa Phi Bid Day party. Lil Dicky was the headliner, and the cool thing was that it was only me performing so I was able to connect with the fans a lot easier. It turned out to be a great show and the crowd was packed. I sold some merch and made some new fans."
How would you describe your sound?
"I have an upbeat pace when I rap. The beats I pick out help me keep my flow steady so there is definitely a certain sound and tempo I'm looking for. Most times it will be a trap beat with hip hop lyrics. It matches well because of how much I have practiced it and polished it."
What are your 3 favorite songs right now?
"My top 3 songs right now are "Type of Time" by Dave East, "OG Kush Diet" by 2 Chainz and "Bulletproof" by Young Dolph."
Make sure to follow Trip G on Instagram, Twitter, and Soundcloud